Fiordland Expeditions
Fiordland is in the south western corner of New Zealand. It covers an area of 1,260,740 hectares. Fiordland National Park has spectacular ice-carved fiords, lakes, rugged granite tops and thick sub temperate podacarp forests. More importantly the valleys have amazing, truly remote, trout fishing rivers running through them.
The Park is special not only in New Zealand but is also internationally recognised as part of Te Wāhipounamu – South West New Zealand World Heritage Area.
Fiordland and especially to the west of the mountain divide of the Southern Alps has a very wet climate. An annual average of 200 rainy days. Annual rainfall varys from 1200mm in Te Anau to 8000+mm in Milford Sound.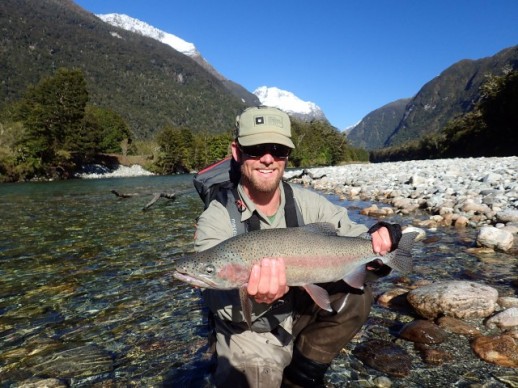 Anglers wishing to fish here must be well prepared, clothing and equipment must be excellent, solid fly fishing skills and good river, bush and mountain weather knowledge are also a prerequisite. This is not Kansas anymore!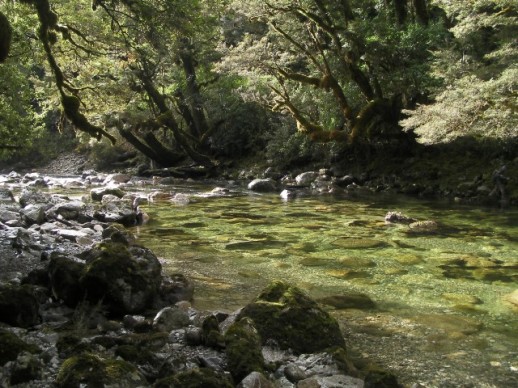 The river terrain is not generally easy. So having a reasonably good level of fitness and agility is very important to enjoy your time in this stunning area.
Oh and the sandflies are the size of small helicopters!
So after reading the above and you think you can hack it fly fishing in remote Fiordland get in touch with us.
We take care of all the logistics to get you fly fishing in Fiordland.
We make sure you have the appropriate clothing and equipment. We put you on to the fish!
Most Fiordland expeditions are multi day but it is possible in some cases to do single day expeditions to select areas by using a helicopter or floatplane.
Please use the Inquiry and Booking form at the bottom of the page.
Price on Application for Fiordland Expeditions.
Please note Fiordland Fly Fishing Expeditions are available from the 10th of November to the 31st May each year.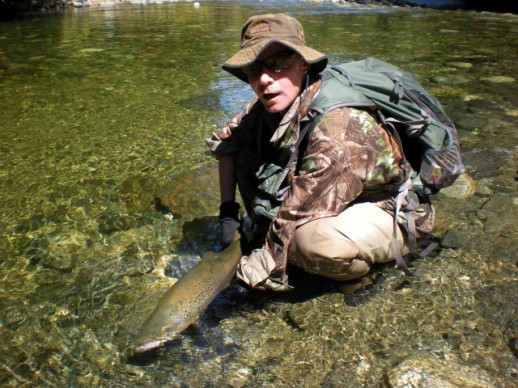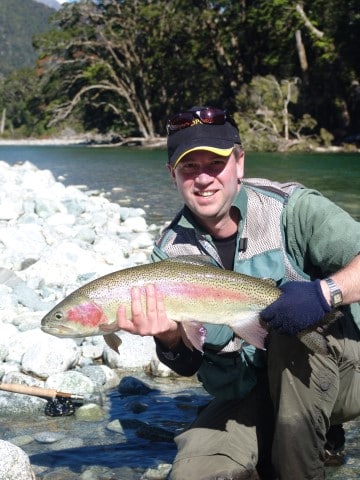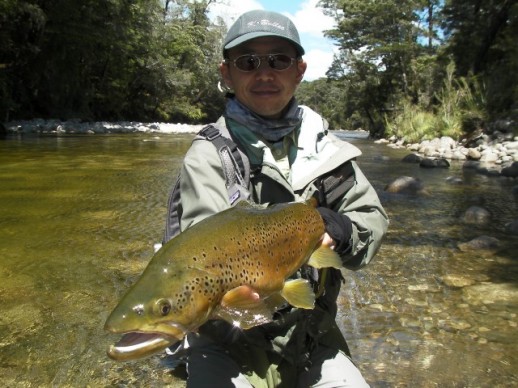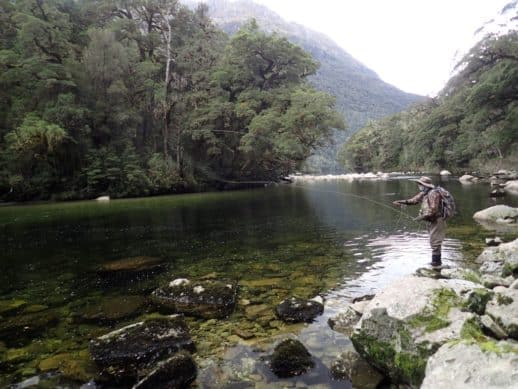 Click Here for Terms and Conditions