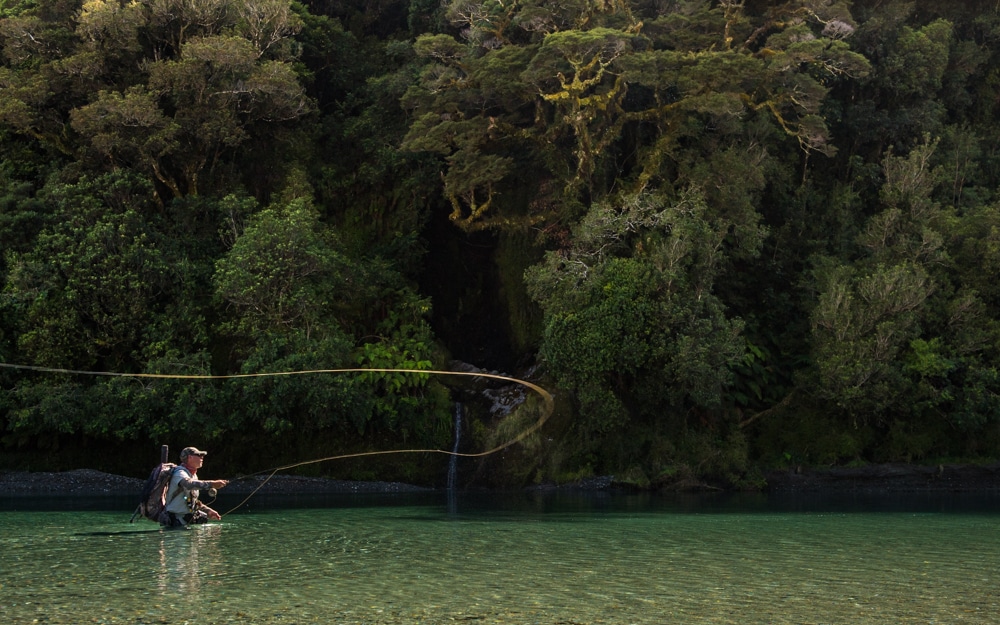 BOOK NOW FOR THE 2023/24 FISHING SEASON
Fly Fishing Expeditions New Zealand is based out of Queenstown in the South Island of New Zealand. As a result we have variety of guided fly fishing expeditions into waters ranging through Southland, Otago, Fiordland, South Westland and lower central South Island of New Zealand. Therefore it is basically the lower 3rd of New Zealand's South Island!
Our expeditions are for anglers wanting to experience the outstanding fly fishing New Zealand can offer because you understand a guided experience will allow you the best opportunities to realize your dreams of fly fishing New Zealand.
We are happy to customize an expedition to suit your requirements and maximize your time fly fishing New Zealand because we know your time is precious so Fly Fishing Expeditions New Zealand has an expedition for you!
Anything from one to 10+ days is possible so these expeditions can and do include a wide area of amazing waters.
Access is by 4wd vehicle to your easier to reach areas. However using a helicopter allows us fishing in remote areas. Charter boats are used to access tributaries of our Southern Lakes including Lake Te Anau and Monowai in Fiordland.
All of these waters have stunning New Zealand trout in them. We know how to get you there and because we understand the best times and weather patterns for success we also know which techniques will work best to catch these amazing trout.
We will offer advice and tips and tricks to up your skill level so your fly fishing experience will be truly stunning and also a learning process to enable you to catch more fish.
We understand that you are after a fulfilling and fun fly fishing experience so Fly Fishing Expeditions New Zealand will take care of all the logistics to make ensure you get what you want.
You will take away fabulous stories and memories to share with friends and family which are backed up by some great photos and videos of your New Zealand fly fishing expedition. These are also reminders of why you will come back again and again.
We excel at offering opportunities to learn everything from basic to advanced casting techniques and all the other good stuff you need to know because these will help you catch more fish. To clarify more fish you get more fun.
Please use our booking form so you can inquire about availability and expedition type. As a result we will organize an amazing expedition for you.
Southland Explorer Expeditions