We operate a jet powered drift boat on south island rivers and lakes.
At 5m long and nearly 2m wide our boat is built for purpose and the ideal way to access water that you've only dreamed of…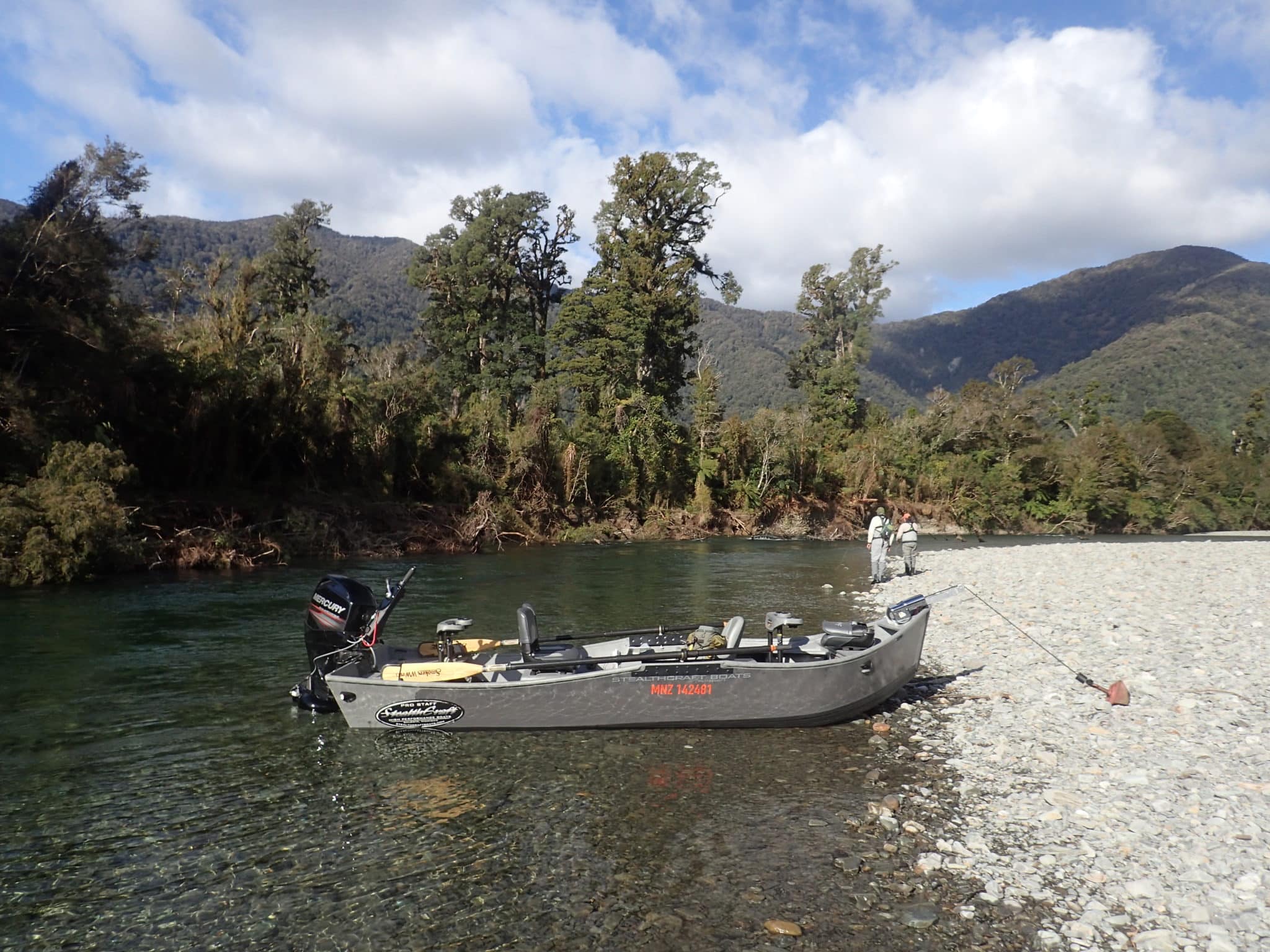 Drift boat fly-fishing is ideal for those looking for an alternative to big days walking and river wading.
During the course of a drift boat expedition fishing can be done from the boat while drifting or with an anchor down to position the boat in the perfect location (excellent for spey and wet line fishing or spin fishing) or to give you access to disembark the drift boat and stalk and fish an inaccessible bank.
The boat is designed to drift down the river with the current and the rower or guide controlling the speed but he best thing is that it is a drift boat powered with an outboard motor and jet foot which enables us to navigate very shallow water. This lets us start and finish from the same point with no hassle of relocating vehicles. It gives us the ability to power up and run the boat back upstream to then fish a different side of the river or even re- fish a particular section accessing water that is difficult or even impossible otherwise.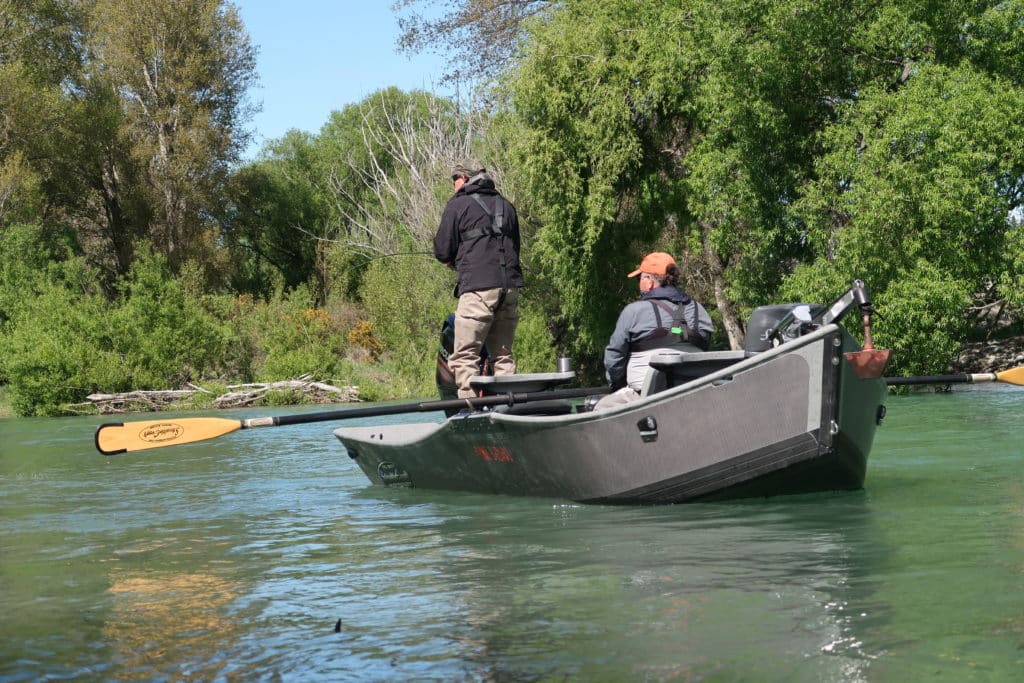 1 Day Expeditions
Clutha River (or nearby still waters if that is your preference or river conditions are not suitable)
Price: $900.00 NZD 1 person
$1050.00 NZD 2 person
$50.00 NZD Waders/boots per/person
Full-day ex Cromwell/Queenstown $900 0900 >1700
Group Size: Max 2 people
Included:
Safety equipment
Snacks, refreshments, hot & cold, a light lunch
Winter fishing please bring warm clothes/hat/gloves etc.

Not Included:
Waders/Boots & fishing license.
2 Day Expeditions
Waiau or Waitaki River (weather dependent)
Price: $1870.00 NZD 1 person
$2170.00 NZD 2 person
$50.00 NZD Waders/boots per/person
2 Full-days (Day one includes drive time to the chosen river approx. 2.5 hrs and day 2 return from river approx. 2.5 hrs). With our long daylight hours and fantastic access you will still get plenty of fishing!
Group Size: Max 2 people
Included:
Safety equipment
Snacks, refreshments, hot & cold, a light lunch (both days)

Not Included:
Waders/Boots & fishing license, Accommodation
You will need to organize your accommodation. It's best to leave this as flexi as possible so we can work the weather to our advantage by choosing to go to either the Waiau or the Waitaki. It is quite common if the weather is not playing all in the Te Anau region the weather in the Waitaki will be great and it works vice versa! Please feel free to reach out to us for accommodation options in these areas.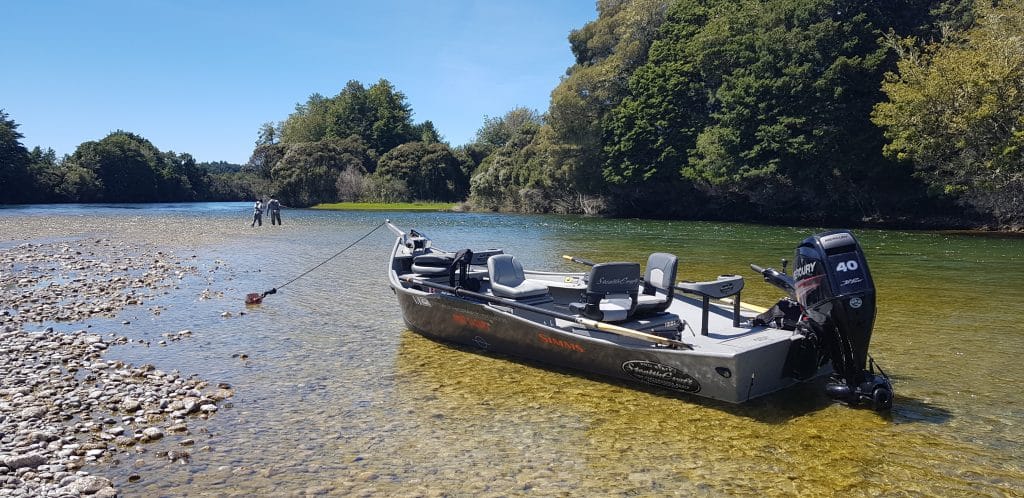 Multi Day Expeditions
Floating down some of the iconic and legendary South Island rivers, working the otherwise inaccessible edge water of many lakes and estuaries all with a knowledgeable guide will offer you access not only to great scenery, but great fishing as well, places that most anglers will never get to see. The drift boat is a great way to experience our magnificent rivers & lakes.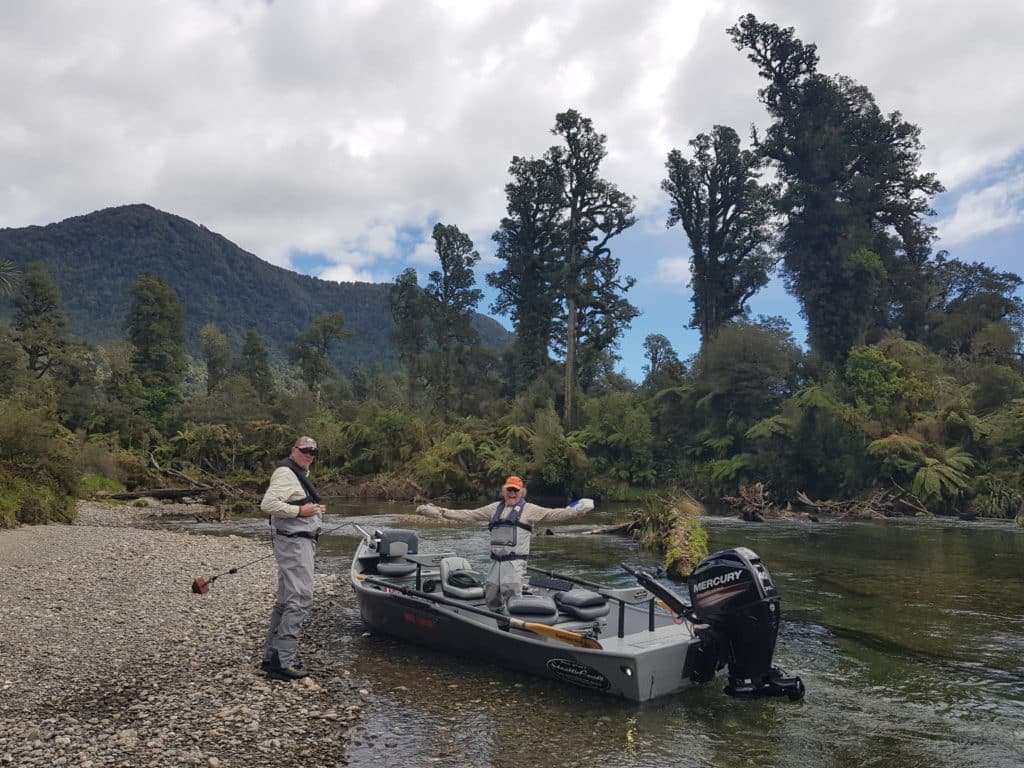 We offer extended and multi day trips such as our Southland Explorer but using the boat. These trips are based on the Southland Explorer and Road Trip Expeditions plus we take the boat along. There is an additional surcharge for the boat use of NZD 300.00 each day. Please get in contact with us for more information for multi day drift boat expeditions.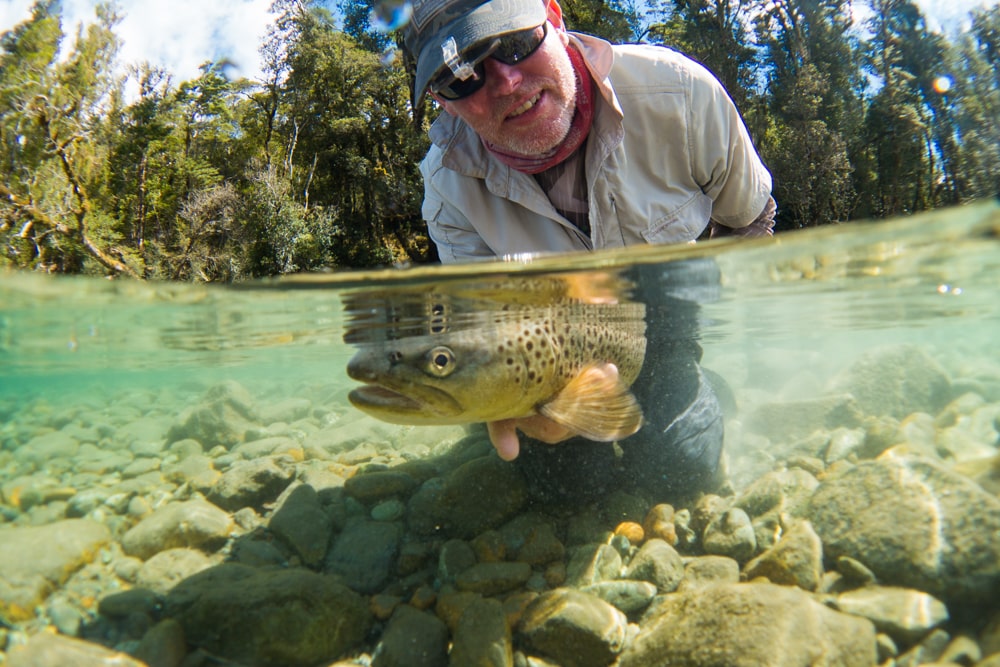 Our guides are members of New Zealand Professional Fishing Guide Association and qualified skippers under Maritime New Zealand (MNZ).
The boat is Maritime New Zealand certified.
NB. We promote catch and release on all our expeditions.