The long hot dry spell seems to have dried up for now in the lower South Island but the Queenstown fly fishing has remained good and in fact has actually improved as there is more water in the rivers and the water temps have lowered a touch to much more favourable conditions for trout to feed. Over the hot summer months a good tip is to check out the river temps online before your trip …… 14deg C is optimium conditions for trout……if you are seeing 21deg C on that favourite river find somewhere else to fish as you will have a pretty hard day of it.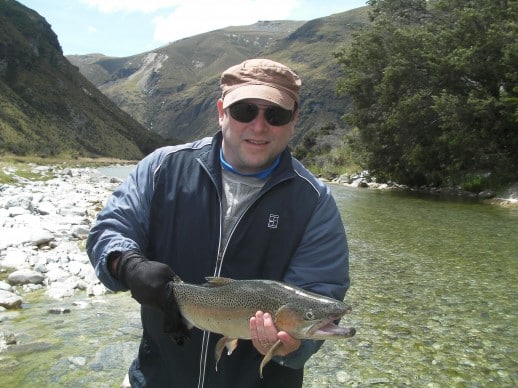 The Cicada's are all go in some areas with areas recent fly fishing foray into backcountry river producing over 40 fish between 4 rods for the day. The rainbows were willing to move many meters to slam cicada imitaions. Other areas areas are just starting to see cicada action but the next 6 weeks should be pretty good for terrestrial fishing.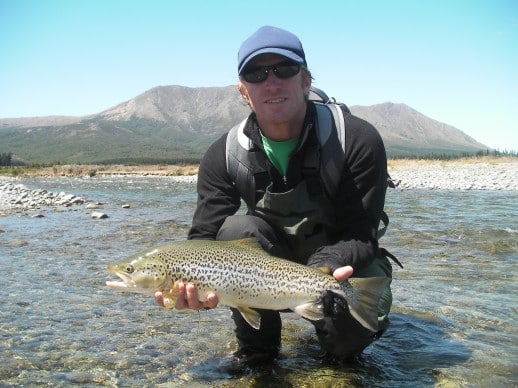 I just went online to Fish and Game's web site and see that the have finally updated it …. well worth checking out.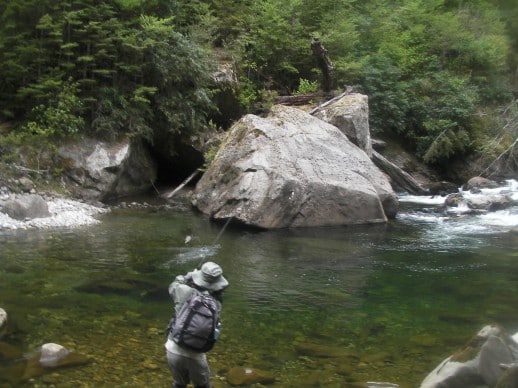 I just love it when you get a shot in a remote fly fishing location of the airborne trout …. it's alwasy hard to catch the moment just right!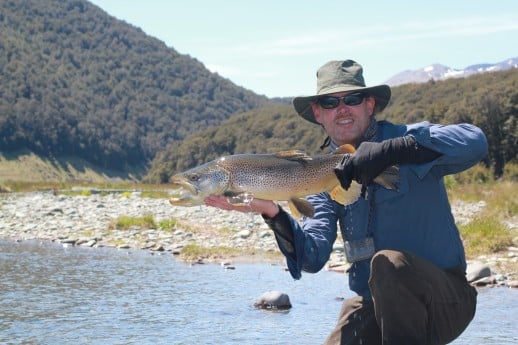 The photo above is from my fishing buddy and good bastard Si Chu from a great days outing together……thanks Chuey.
Maximising your fly fishing oportunities is whats it's all about and instead of re-inventing the wheel my good freind and guiding colleague Chris has some great tips here.
Remember there is great fly fishing from now all the way thru to the end of the season with March seeing (generally) the end of the terresrtrial fly fishing action but with April and the mayfly kicking in and the backcountry rivers staying open until the end of May as the big browns migrate up the systems there is plenty for anybody's fly fishing taste. Book now to secure your mid to end of season fly fishing expedition.